This page was last updated on: January 22, 2014
Welcome to

Dreamcatcher Kennel ...

I encourage you to take a tour of  Dreamcatcher's site and see my dogs as well as  those of our friends. 

Please enjoy your visit!

Dreamcatcher Kennel

There are some simple truths ... and the dogs know what they are.

Joseph Duemer

Photo of Red -7-1-07:  Thanks to Carrie Griffith - Lakota ACDs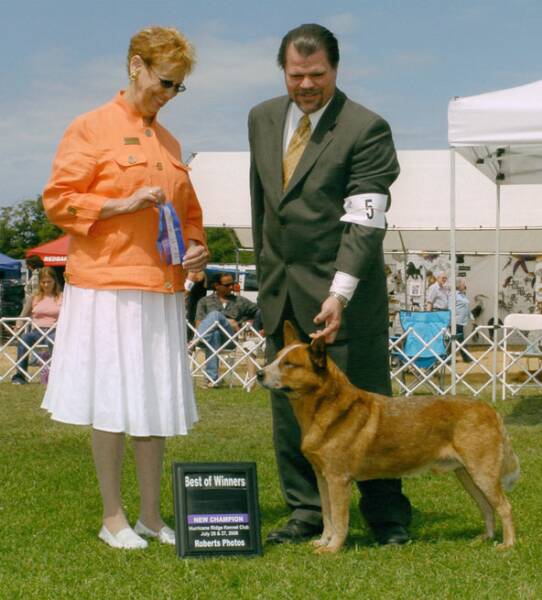 CH. BUZZARDS VINITA COWBOY, HSAS, Can. HS, HRDI(s), STD(s)

Thanks Judge Mrs. Patricia Hastings for BOW at

Hurricane Ridge Kennel Club, Sequim, WA

Thank You!!

Handler:

Randy Sutton

NOTICE:  January 2014

If you have found my site while looking for the site for the puppy mill in Kentucky, please look more carefully.  I am located in Oregon and my dogs are all well cared for and I work with rescue on fostering, locating new homes and transporting dogs.  I have no knowledge or association with that other organization on the east coast (I actually looked on the internet to see if I could figure out why I was getting defamatory emails and found information on them.)  Thank you for your consideration.

Toni Crites & the Dreamcatcher Crew